Events
special events require a special touch
Bridal Registry event at Macy's Fashion Center Pentagon City Mall.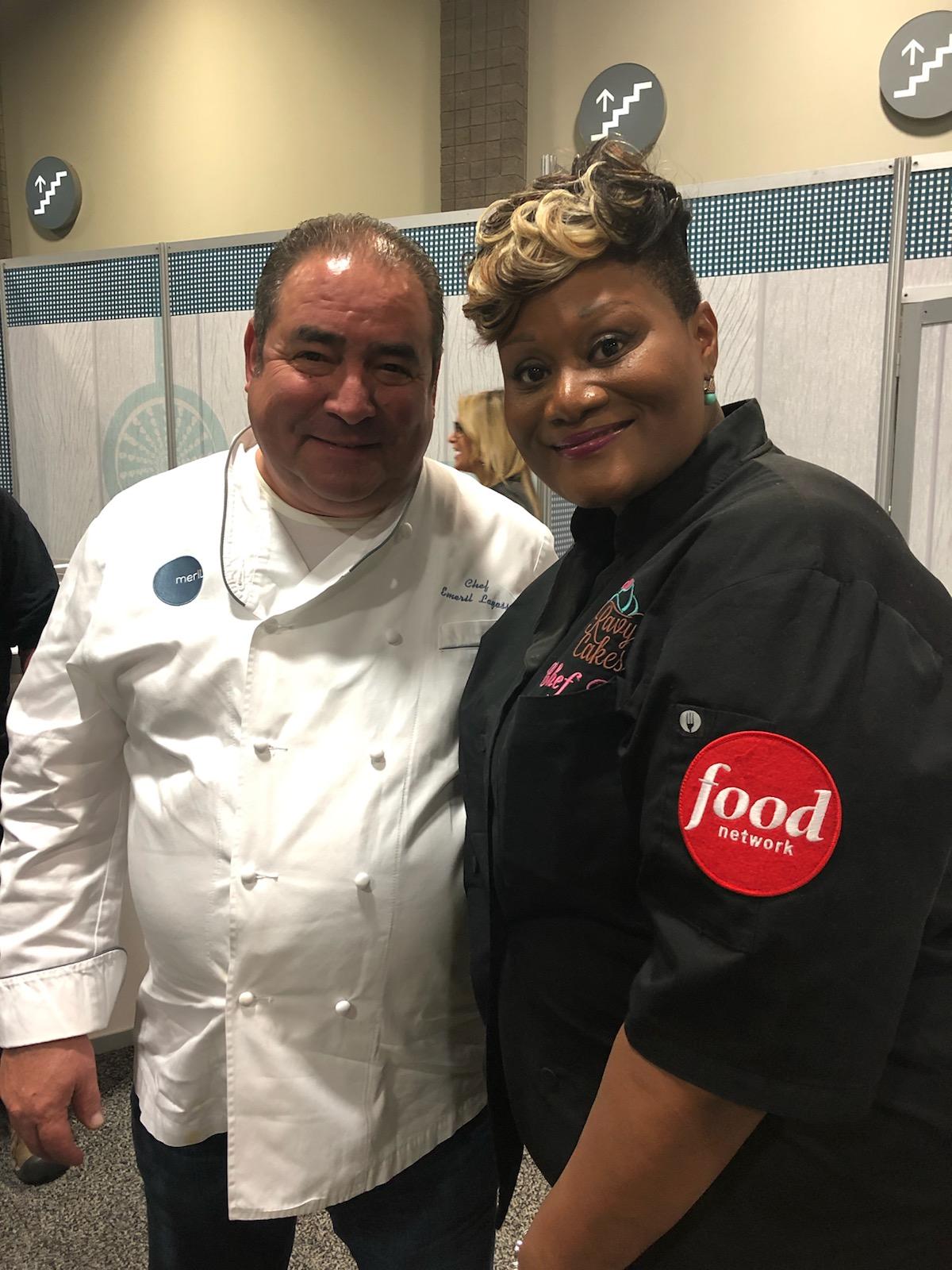 Celebrity Pastry Chef Dawn meets One of her favorites
who inspires her,
Celebrity
Chef Emeril Lagasse
during the Metro Cooking DC
Tanya Barnett interviews Celebrity Pastry Chef Dawn
Fashion Center at Pentagon City Mall Pop Up
The Congressional Black Caucus Taste of ALC
with Celebrity Chef Huda
Food Network Wedding Cake Championship
Serving Avery Sunshine our Ravishing Red Velvet Cake Ravy Cake Jars
Chef Dawn visits Saud at Country Cookin in Philadelphia Pennsylvania.
Saud and her team loved their Speciality Ravy Cakes Sugar Cookies!